S

tudying movement, meditation, yoga, and bodywork with Shakti gives you grounded glimpses into your inner world. Strengthening your touchstones with your somatic self, daily life deepens, grows richer, has more meaning, and is more fun!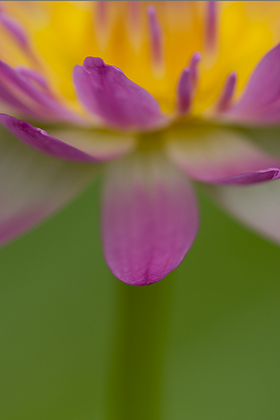 Meditation
Meditation Workshop: An Embodied Approach
September 26, Friday

6:30-8:00 pm
$15 if registered by September 24/$20 After
Please RSVP, as limited to 6 Participants
To Register: Click HERE
Focus your Mind, Generate Inner Radiance
We'll do a little yoga to prepare you for being Still
Experience Focus through vipassana meditation technique
Learn Breathing and Kriya techniques for balancing thoughts and emotions
Discover the quiet, the silence that is always there, within yourself
Shakti Smith, took her first meditation class as a teen, and has been practicing for over twenty-five years. She has explored both Buddhist and Yogic traditions, including retreating for periods of silence and meditation lasting from 7-12 days. She is currently studying meditation with Peter Ferko and Alan Finger of Ishta Yoga; and focusing on daily practice, integrated into everyday life.
Quotes from Meditation Foundations Students:
"With Shakti, I was able to sit in meditation, comfortably, for the first time."
"Shakti is a wonderful meditation teacher."
"She creates a truly welcoming environment in which to learn."
This class helped me "..to remove the excessive noise and confusion..created by my thoughts."
"Workshops with Shakti… (are) tremendously beneficial in deepening my practice."
Ongoing Monday Night Yoga
Beginner/Intermediate Yoga
 6:45-8:00PM


Drop-ins Welcome! $16, packages available
Location: Shambhala Yoga and Dance, 367 St Marks, at the corner of Grand in Prospect Heights
Shakti's teaching is grounded in intelligent alignment, opening pranayama (breath) practices, and meditation. Beginner's are welcome. Along with an emphasis on alignment, Shakti's classes are imbued with a softness and embodied intelligence that comes from her Bodywork practice and her teaching/research in Somatic Movement Education and Therapy. Shakti started teaching Yoga in 1998.
More on Shakti and Yoga: Shakti's first memory of doing Yoga is of doing Bakasana (crow pose) in a meadow in nursery school in Vermont, circa 1972. She later practiced yoga with her father (Kripalu and Integral Satchidananda traditions), when she was a teen, and lived and worked for one month at Yogananda's Self Realization Fellowship Ashram in Assisi, Italy in 1994. She has been teaching since the late 90s. She is currently in advanced studies with Ishta Yoga's Alan Finger, Mona Anand, and Peter Ferko. Shakti has taught Yoga at Shambhala Yoga and Dance in Brooklyn, Northampton Hospital, The Muscular Therapy Institute in Cambridge, and at Earthdance Retreat Center. Shakti is a Registered Yoga teacher.
"Shakti helped me feel like yoga was something that I could actually do, and benefit from…She is a good teacher, patient, warm, and thoughtful in her approach to students." AK
New Year's Day Workshop
Stay tuned for an afternoon Authentic Movement and Art workshop on New Year's Day. We'll move, write, and draw our new year into being!
Previous Classes
Yoga With Ease and Somatic Intelligence: Focus on the Endocrine System
With Shakti Smith and Dana Davison
Thursdays, May 15-June 12
at BAX-Brooklyn Arts Exchange
Join us on a Five week journey through the endocrine system. We'll move from root to crown, exploring 15 glands and related bodies and their chakra relationships. This is a treasure trove of anatomical knowledge which we'll meet via a hands on laboratory of experiential anatomy, writing, and coloring; followed by an integrative asana, pranayama, and meditation Yoga class.
You will: Explore each gland and chakra intellectually and somatically, enhancing your health and embodiment Apply this knowledge to Yoga poses and Meditation Learn in the richness of a community setting with two experienced teachers and explorers of somatic anatomy Some Highlights: Week 1: Coccygeal, Week 2: Adrenals Week 3: Heart Bodies Week 4: Thyroid Week 5: Pituitary/ Pineal
Thai Yoga Bodywork for Two
Saturday, February 15, 3-5:30PM
$25 if registered by 2/12. $30 after.
Come with your partner or a friend, and learn a Thai Yoga Massage sequence infused with Metta (Loving Kindness). This is three dimensional bodywork done on mats on the floor. If you are a yoga teacher, you'll experience the poses in a different way, giving you ideas for assists. We'll practice a little meditation too. Please wear loose, comfortable clothing. Singles welcome too, we'll match you with a partner.
A Special New Year's Eve Meditation Workshop: An Embodied Approach
December 31st, Tuesday, 6-7:30PM
Come start the New Year with Meditation, a touch of ceremony, and the magic of Yoga Nidra.
We'll let go of the old, making room for new life, attitudes, and experiences. We"ll warm up the body and mind with pranayama, yoga asana, and experiential anatomy of the breath. This class invites you into the wonder of silence, calm, and aliveness that you can access within your own body. All Levels Welcome.
Other Previous Workshops and Classes:
Contact Improvisation
Authentic Movement
Inner Body Dancing